Travel: Yap
---
Land of the Stone Money. And of stone paths. And of manta's. And let's not forget proud, friendly people. We stayed at the Manta Ray Bay hotel, which caters for divers. Of course we did a lot of diving in this underwtaer paradise. The kids too snorkelled with manta's. We also rented a car for a day to tour the island and go to a beach. And we visited a typical village, where proud villagers explained and demonstrated their culture.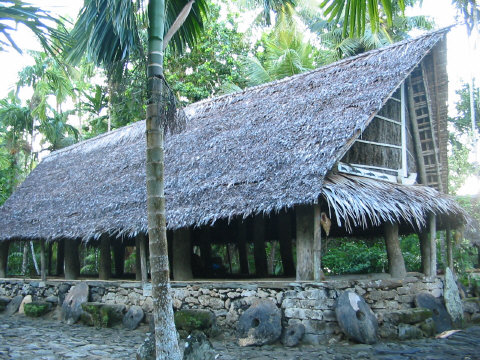 Bai with Stone Money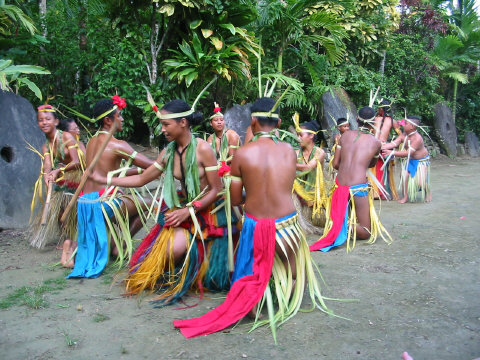 Traditional dance
See our dive pages for more on the diving.
---
Back to RTW index

E-mail: website@famdepaus.nl
Click here to return to the front page.