---
Manta Soup! People come here to dive with manta's and although there is so much more to see, the 100% guaranteed encounters with manta's are spectacular enough. We spent two weeks on Yap around Christmas 2002, where Yap Divers offered us almost a la carte diving. This time of year is mating season and the manta's turn up in M'il Channel, where you can "do" three cleaning stations in one dive. So yes, we saw manta's, sometimes a dozen at a time: dancing, chasing, checking each other out, the works. Also on other dives (Vertigo, Big Bend), we met these beautiful creatures.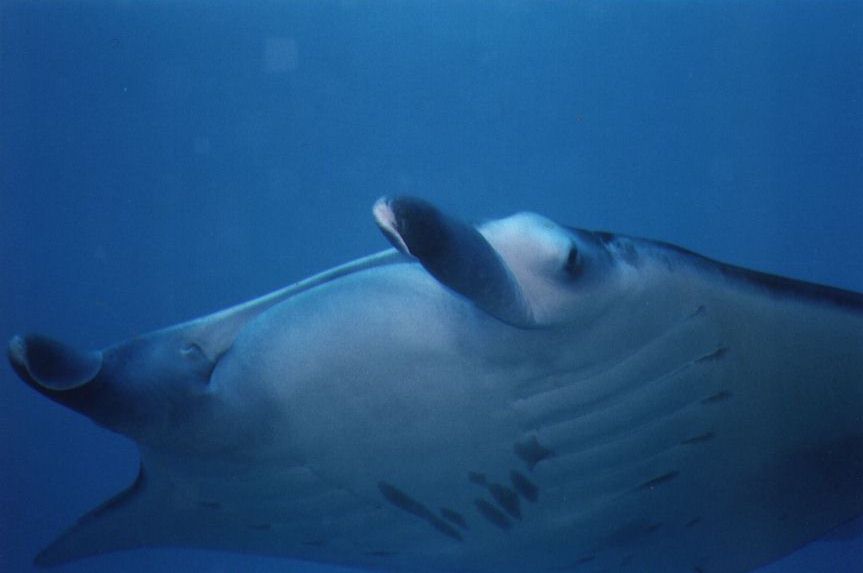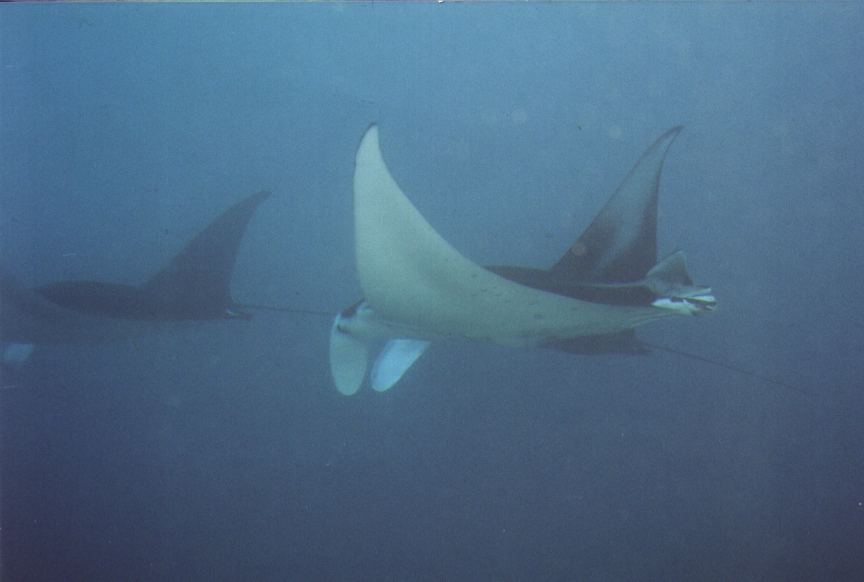 Although the weather was not so good and the wind kept us from diving many good sites, Ferry had spectacular encounters with schools of grey reef sharks at Big Bend. Several encounters with whitetips, grey reef and silvertip sharks on other dives, big turtles, nice corals, lion fish, what more do you want?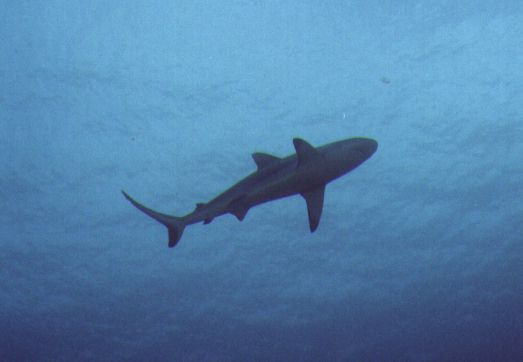 grey reef shark
But let's not forget macro stuff: nudibranches, christmas tree worms, flatworms and mandarin fish!

Nudibracnh at Macro Reef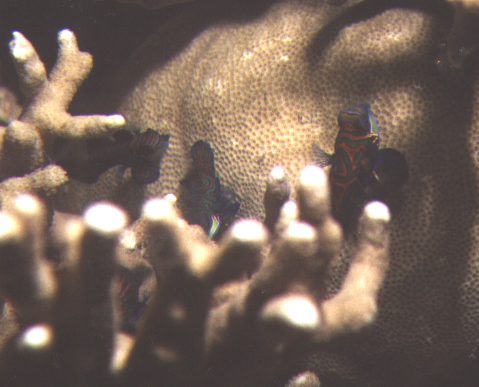 Mandarin Fish at O' Keefes Island

E-mail: website@famdepaus.nl
Click here to return to the front page.