---
Palau is a diving destination and rightfully so. Ferry's first dive at Big Dropoff offered sharks, turtle and a beautiful wall. There was also a great wall at the Blue Holes. And again sharks. Also Napoleons, Lion Fish, Lobster, Barracuda, you name it. Another fantastic dive spot was Turtle Cove with lots of activity along the wall. The Fish n Fins house reef is overrated, we thought. Not much to see and very shallow diving between anchor lines.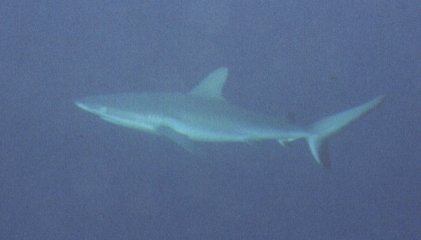 grey reef shark

E-mail: website@famdepaus.nl
Click here to return to the front page.