---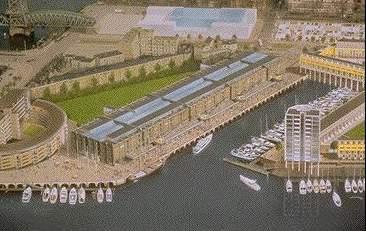 This is where we lived 1995-2001
This picture shows the "Entrepothaven" in Rotterdam. It is part of a very large construction-plan, called "Kop van Zuid". The idea is to create an urban area, with comparable facilities to the city centre, on the South bank of the Maas. The row of houses (build on poles) on the far end of the harbour is where we lived for five and a half years. For a more detailed view of it, look below.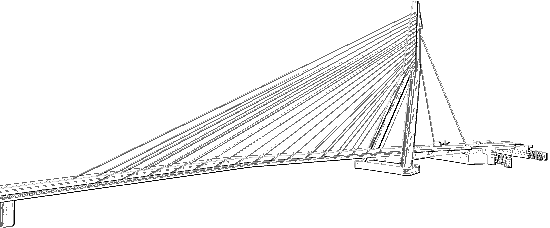 The Erasmus Bridge
As the Kop van Zuid is located on the South bank of the Maas, and the city centre is located on the North bank, a new bridge was built. It is called the Erasmus bridge, and it was opened on September 4th, 1996. It is supposed to be the largest in its kind, but then again, they would invent a new kind of bridge just to be able to call it the biggest in its kind. The architect that designed the bridge has a page with a nice picture of the bridge, right here
---
Our house
What you see here is a computer-generated artists impression of what our house looks like. It was created by Ferry long before the house was actually build. We also have an animation of a virtual walk through our house on VHS. After seeing that, it really gave us a good idea of how big our house was going to be.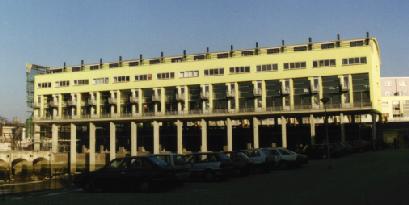 This photograph was taken right after we moved into our house, on the far right. One thing we absolutely adored about our house is the roof terrace. The elevation above the quay beneath is over 14 meters. Not for people with fear of heights, but the view is absolutely smashing: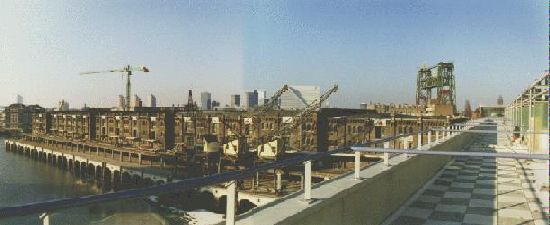 View from our roof terrace
---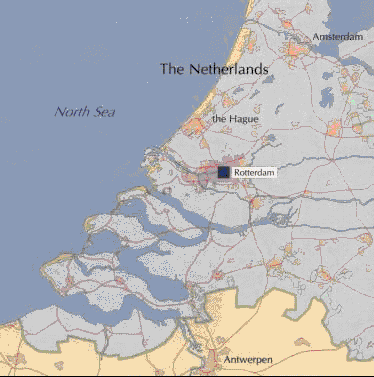 Location of Rotterdam in the Netherlands
Click on image for close-up view (53Kb) of Rotterdam
---

E-mail: website@famdepaus.nl
Click here to return to the front page.